AQUAPEA® WINNER OF THE QUEENS AWARD FOR INNOVATION 2022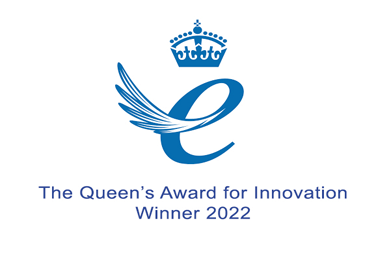 Shildon-based QINOV8 has been honoured for Enterprise in Innovation, for its game-changing water leakage reduction and repair product the AQUAPEA®..
This is a pea-sized product, capable of repairing leaks on underground water pipes with no excavations, and now being used across the UK and many parts of the world.
QINOV8 was set up at the end of 2016 to help bring much needed innovations to save precious water and reduce carbon usage caused by leaking water supply pipes.
Co-Founder Michael Quinn said "It's such an honour for myself, my brother Mark and business partner Paul to win the Queens Award for Enterprise in Innovation. As a company we're so young but have achieved so much and we want to continue helping the world prevent unnecessary water loss and reduce the carbon footprint associated with leakage. This is a vital piece of the jigsaw if we're to win the battle against water scarcity and climate change."
The Queens Award is the most prestigious award a company can win and is the 4th National Innovation Award in 4 years for QINOV8.